Education
Ph.D., Political Science, Johns Hopkins University, 2014
B.A., Political Science, San Francisco State University, 2007
Research Interests
Environmental Political Theory, African Political Thought, Postcolonial Theory, Indigenous Ecological Knowledge, Global Environmental Politics, Development and Globalization Studies, African Land Politics, Political Economy, Political Ethnography
Faculty Member of Distinction (2017)
Teaching
Classics in Sustainable Development, Traditions of Sustainability in Indigenous Societies, Environmental Humanities, Senior Seminar in Sustainable Development, Land, Livelihoods, and Agrarian Development, Storytelling as Decolonizing Practice, Development Theory and Practice, Methods for Development Research
Background
Before joining Appalachian, Anatoli was a postdoctoral scholar at the University of South Florida Provost's Postdoctoral Initiative in the Social Sciences and Humanities "Global Change in a Dynamic World." He received his Ph.D in Political Science from Johns Hopkins University in 2014.
Dr. Ignatov is currently working on two book projects, drawing on his ethnographic research in Northern Ghana. The first project Ecologies of the Good life: Forces, Bodies, and Cross-Cultural Encounters explores how contemporary political responses to ecological problems would shift if land were to be understood as a co-creator of social life and not only an economic resource. It uses a blend of interpretive and ethnographic methods to examine pivotal thinkers in Western political thought, including Thoreau, Nietzsche, and Deleuze and Guattari, in relation to the traditions of political thought of the Gurensi elders of Ghana. The project draws upon such cross-cultural conversations to advance a new ethic of experiential environmentalism that treats ecological threats as lived risks and shared experiences with a lively and communicating "environment."
Dr. Ignatov's second project Who Owns the Land? Power, Belonging, and the Remaking of History in Ghana focuses on the contemporary contestations over the ownership of land in Northern Ghana. It explores the multiplicity of land claims enshrined in oral registries of ancestral compacts with the land and examines the competing ideas of property and land use advanced by different actors in the Upper East Region of Ghana. The project views these contestations not merely as struggles over "resources" but also as struggles over competing models of political authority and environmental governance. It aims to provide insights into the contemporary debates about sustainability and the central question of what is to be sustained, and to cast light on the complex interactions between the plural land tenure system in Ghana and development and state-building processes. It also seeks to advance the incorporation of narrative and endogenous development approaches to land administration and environmental policy. The project is supported by a grant from the Fulbright Africa Regional Research Program. In Ghana, Dr. Ignatov's host institutions are the Institute for Interdisciplinary Research at the University for Development Studies (UDS), Tamale and Millar Institute for Transdisciplinary and Development Studies, Bolgatanga.
Selected Publications
Peer Reviewed Journal Articles
"The Earth as a Gift-Giving Ancestor: Nietzsche's Perspectivism and African Animism." Political Theory: An International Journal of Political Philosophy 45, no. 1 (February 2017): 52-75.
"African Orature as Ecophilosophy: Tuning in to the Voices of the Land." GeoHumanities: Space, Place, and the Humanities 2, no. 1 (May 2016) : 76-91
"Practices of Eco-sensation: Opening Doors of Perception to the Nonhuman." Theory and Event14, no. 2 (June 2011).
Book Chapters
"The Skin and the Stool: Re-Crafting Histories of Belonging in Northern Ghana" in Politics of African Anticolonial Archive, ed. Isaac Kamola and Shiera Malik. Lanham, MD: Rowman and Littlefield International, 2017, 151-175.
"Thoreau Goes to Ghana: On the Wild and the Tingane" in Common Good(s): Economy, Ecology, Political Theology, ed. Melanie Johnson-DeBaufre, Catherine Keller, and Elias Ortega-Aponte. New York: Fordham University Press, 2015, 267-285.
Book Chapter Collaborations and Other Publications
"Introduction: Christopher Anabila Azaare" in Politics of African Anticolonial Archive, ed. Isaac Kamola and Shiera Malik. Lanham, MD: Rowman and Littlefield International, 2017, 121-124.
"Consulting Editors' Note on Special Issue on Forests." Cold Mountain Review 45, no. 1 (Fall 2016). Co-authored with Dinesh Paudel. http://coldmountainreview.org/editors-note-fall16/
Compiled, annotated, and edited "Sacred Trees in Ghana" by Christopher Azaare Anabila in Cold Mountain Review 45, no. 1 (Fall 2016). http://coldmountainreview.org/sacred-trees-ghana-christopher-anabila-azaare-transcribed-introduced-anatoli-ignatov/
Book Reviews and Essays
Review of Border Walls Gone Green: Nature and Anti-immigrant Politics in America by John Hultgren. New Political Science 39, no. 2 (14 March 2017), DOI: 10.1080/07393148.2017.1301316.
Review of Cosmopolitan Political Thought: Method, Practice, Discipline by Farah Godrej. Theory and Event 17, no.1 (March 2014).
Review of War, Commerce, and International Law by James Thuo Gathii. Law, Culture and the Humanities 6, no. 3 (October 2010), pp. 461-463.
"The Re-turn to the Other: In Search of New Ontologies of International Relations." Review essay of The Concept of the Political by Carl Schmitt, Beyond Security, Ethics and Violence: War against the Other by Anthony Burke and The Subject of Coexistence: Otherness in International Relationsby Louiza Odysseos. borderlands 8, no. 2, 2009.
Interviews
"Sacred Trees and Earth Shrines: An Interview with Elder Christopher Azaare in Gowrie, Ghana, on the Role of Tindaanas or Earth Priests." Cold Mountain Review 45, no. 1 (Fall 2016).http://coldmountainreview.org/sacred-trees-earth-shrines-interview-elder-christopher-azaare-gowrie-ghana-role-tindaanas-earth-priests/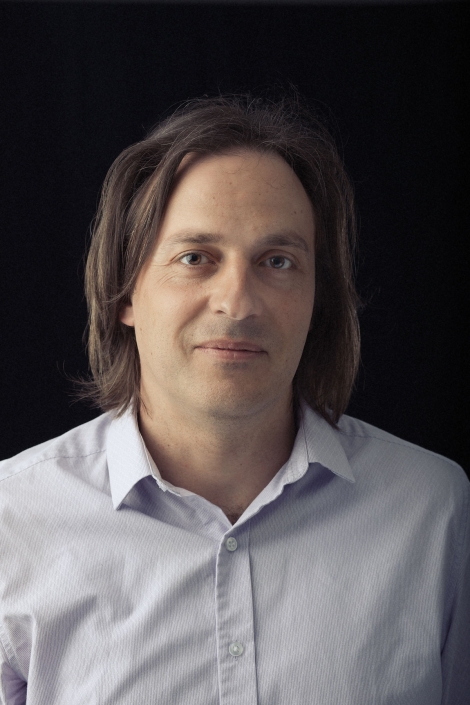 Title:

Assistant Professor
Department:

Sustainable Development

Email address: Email me

Phone: (828) 262-2241
Office address
133 Living Learning Academic