Research & Teaching Interests
Climate change; adaptation; resilience; socio-ecological systems; behavioral social sciences; systems thinking; international development; institutions; agricultural cooperatives; food security; coffee; displacement and migration
Education
PhD, 2017, Community Sustainability, Michigan State University, East Lansing, MI, USA
MS, 2011, Statistics, Oregon State University, Corvallis, OR, USA
BS, 2009, Statistics, University of New Mexico, Albuquerque, NM, USA
BA, 2009, French, University of New Mexico, Albuquerque, NM, USA
Teaching
Principles of Sustainable Development (SD 2400)
Socio-Ecological Systems (SD 3538)
Methods for Development Research and Action (SD 3650)
Background
I am an interdisciplinary scholar who uses quantitative and experimental methods to study the behavioral drivers of individuals' adaptation to climate change and to model the social and ecological dynamics that shape them. Before coming to Appalachian State University, I worked as a postdocoral fellow at the School for Environment and Sustainability at the University of Michigan, and at the Center for Climate and Resilience Research at Universidad Católica de Chile. My work has included research on informal microfinancing in Morocco, livestock production in Liberia, climate change adaptation and market access of coffee producers in East Africa and Latin America, wildfire risk reduction, and gender differences in the experience of and response to climate change in Chile.
Representative Publications
2019. Bro, Aniseh, David Ortega, Daniel C. Clay, Robert B. Richardson. "Understanding individuals' incentives for climate change adaptation in Nicaragua's coffee sector." Climate and Development, 1-11.
2019. Ortega, David, Aniseh S. Bro, Daniel C. Clay, Espoir Tuyisenge, Maria Claudia Lopez, Ruth Ann Church, Alfred R. Bizoza. Cooperative membership and coffee productivity in Rwanda's specialty coffee sector. Food Security, 11(4), 967-979.
2019. Bro, Aniseh, D. Clay, D. Ortega, M. C. Lopez. Determinants of adoption of sustainable production practices among smallholder coffee producers in Nicaragua. Environment, Development and Sustainability, 21(2), 895-915
2018. Bro, A.S.; Moran, E.; Calvi, M.F. Market Participation in the Age of Big Dams: The Belo Monte Hydroelectric Dam and Its Impact on Rural Agrarian Households. Sustainability, 10(5), 1592.
2018. Daniel C. Clay, Aniseh S. Bro, Ruth Ann Church, Alfred Bizoza, David Ortega. Farmer incentives and value chain governance: Critical elements to sustainable growth in Rwanda's coffee sector. Journal of Rural Studies, 63, 200-213.
2017. Bro, Aniseh S., and Daniel C. Clay. Transforming Burundi's Coffee Sector Through Strategic Value Chain Investments. Journal of Agribusiness in Development and Emerging Economies. 7(3), 218-230.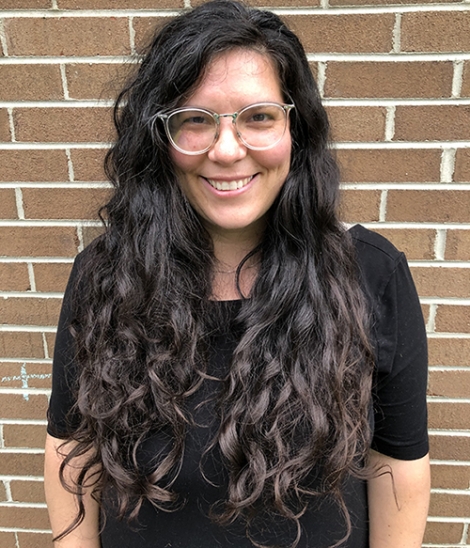 Title:

Assistant Professor

Email address: Email me

Phone: (828) 262-7268
Office address
217 Living Learning Academic