Research & Teaching Interests:
Environmental history, agricultural history, agrarian development, and food systems; farms, forests, soils, and society; sense of place, place-based pedagogy, and the pedagogy of sustainable development; ethnohistory and Indigenous studies; labor, political economy, political ecology, and social movements; sustainable community development, critical regional studies, and comparative mountain environments; commons systems and cooperation studies; Appalachia, the American South, New England, and the United States
Education:
Ph.D. Environmental History, University of Maine
M.A. Appalachian Studies and Sustainability, Appalachian State University
M.A. History, University of Maine
B.A. History (minor in American Indian Studies), Virginia Tech
Teaching:
SD 2400: Principles of Sustainable Development
SD 3535: Social Movements and Sustainable Development
Background:
I strive to be an interdisciplinary teacher-scholar and focus on the relationships between agroecological change, social change, and collective action throughout time and space. Place is central to my work and I am especially committed to the communities, foodways, and landscapes of Appalachia and the American South. Much of my research is positioned within questions of what the American South was, is, and can be. My current book project explores the agro-environmental history, ethnopedology, and community understandings of soil conservation in twentieth-century Appalachia. Through the region's soils, I seek to understand the relationship between soil conservation and landscape change. Additionally, I explore how agroecological knowledge was and continues to be produced, disseminated, and contested in Appalachia. I am also co-developing place-based teaching modules that use the Sustainable Development Teaching and Research Farm as a dynamic opportunity to critically examine sense of place and integrate environmental humanities, social science, soil science, and agroecology. Ultimately, these modules create applied opportunities for students to position a dynamic, local landscape within conversations about regional, national, and international sustainable development.
Representative Publications:
Miller, C. "Sowing Seeds and Reclaiming the Commons: Possibilities and Pathways for the Future of Appalachian Agricultural History," Register of the Kentucky Historical Society 116, no. 3/4 (Summer/Autumn 2018): 443-456. Miller, C. "The Farmer's Family Must Find Compensation in Something Less Tangible, Less Material": Culture and Agriculture in Maine and New England, 1870-1905," Maine History 49, no. 2 (Summer 2015): 151-17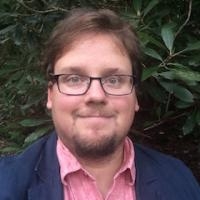 Title:

Lecturer
Department:

Sustainable Development

Email address: Email me

Phone: (828) 262-8983
Office address
212 Living Learning Academic