Research & Teaching Interests:
Environmental history, agroecological change, and food systems; farms, forests, and society; environmental humanities and place-based pedagogy; labor, political economy, political ecology, and social movements; ethnohistory and Native American/Indigenous studies; sustainable community development, critical regional studies, and comparative mountain environments; Appalachia, the American South, New England, and the United States
Education:
Ph.D. Environmental History, University of Maine
M.A. Appalachian Studies and Sustainability, Appalachian State University
M.A. History, University of Maine
B.A. History (minor in American Indian Studies), Virginia Tech
Teaching:
SD 2400: Principles of Sustainable Development
SD 3535: Social Movements and Sustainable Development
Background:
As an environmental historian and ethnohistorian, I strive to be an interdisciplinary teacher-scholar and focus on the relationships between environment, sense of place, political economy, and collective action throughout time and space. I am especially interested in critical place-based methodologies, commons-based ideas and theories, and community-driven strategies as catalysts for creating social change. My current research explores the environmental history, socio-cultural aspects, and community understandings of soil conservation in twentieth-century Appalachia. Through the region's soils, I seek to understand the role of soil conservation in creating landscape change and transformations. Additionally, I am interested in how agroecological knowledge was and continues to be produced, disseminated, and contested in Appalachia. I am also co-developing place-based teaching modules that use the Sustainable Development Teaching and Research Farm as a dynamic opportunity to critically examine sense of place in agriculture through the integration of environmental humanities, social science, and agroecology.
Representative Publications:
Miller, C. "Sowing Seeds and Reclaiming the Commons: Possibilities and Pathways for the Future of Appalachian Agricultural History," Register of the Kentucky Historical Society 116, no. 3/4 (Summer/Autumn 2018): 443-456. Miller, C. "The Farmer's Family Must Find Compensation in Something Less Tangible, Less Material": Culture and Agriculture in Maine and New England, 1870-1905," Maine History 49, no. 2 (Summer 2015): 151-17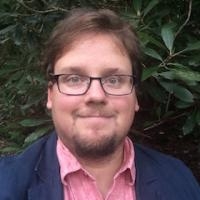 Title:

Lecturer
Department:

Sustainable Development

Email address: Email me

Phone: (828) 262-8983
Office address
212 Living Learning Academic