Research & Teaching Interests:
The dynamic intersections (material, political, and symbolic) between society, economy, and environment; environmental justice and environmental conservation; tenure relations, dispossession, and commoning; hunting and other human-wildlife relations; transdisciplinary, ethnographic, and collaborative methodologies for the co-production of knowledge; indigenous rights; feminist theory; and critical development studies
2020 College of Fine and Applied Arts Outstanding Teaching Awardee
Education
Ph.D. 2010, Environmental Anthropology, University of Georgia, Athens GA, USA
B.A. 1998, International Studies, University of North Carolina, Chapel Hill NC, USA
Teaching
Principles of Sustainable Development (SD 2400)
Development Theory and Practice (SD 2700)
Environmental Justice (SD 2800 and SD 4549, co-listed and co-taught with Dr. Dana Powell)
Conservation and Development (SD 3365)
Gender, Inequality, and Sustainable Development (SD 3475)
Sustainability and Creative Practice (SD 3536, co-listed and co-taught with Dr. Jim Toub in Art)
Environment and Development in the Global South (SD 3700)
Background
Rebecca Witter is an Assistant Professor of Sustainable Development at Appalachian State University. Trained as environmental anthropologist and political ecologist, she positions her scholarship at the intersections between culture, power, environment, and development. Before joining the faculty at Appalachian, Witter held a postdoctoral fellowship at the Institute of Resources Environment and Sustainability at the University of British Columbia and received her PhD in Environmental Anthropology at the University of Georgia. Witter's long-term research examines how people experience and respond to conservation-related dispossession in southern Africa. This work focuses on the history of conservation implementation, changing relations to land and labor, and the politics and meanings of illegal wildlife hunting in the cross-border region comprised by the Limpopo National Park in Mozambique and the Kruger National Park in South Africa. She has also critically assessed the politics of global environmental decision-making, in particular the integration of Indigenous Rights in protected area policy and practice. More recent research, undertaken with the Eastern NC Environmental Justice Collaborative (EJ Co-Lab) and supported by a Chancellor's Innovation Scholars Grant and an RIEEE Concert Award, assesses water, social resilience, and environmental care in the context of bioenergy development, specifically biomass and biogas.
Representative Publications
Witter, R. and D. Powell. Forthcoming. Phantoms within and beyond the frame: Stirrings of justice amidst specters of rural capitalism. Engagement: A blog published by the Anthropology and Environment Society.
Witter, R. 2021. Rhinos as "the mine" and the fugitive meanings of illegal wildlife hunting. Conservation and Society.

Witter, R. 2021. Why Militarized Conservation may be Counter-productive: Illegal Wildlife Hunting as Defiance. Journal of Political Ecology 28(1): 175–192.
Witter, R. and T. Satterfield. 2019. Rhino poaching and the "slow violence" of conservation-related resettlement in Mozambique's Limpopo National Park. Geoforum 101: 275–284.
England, L. J. Carlisle, R. Witter, D. Davidson, L. Holman, and D. Powell. 2019. Storying Climate Change at Appalachian State University. Practicing Anthropology 41 (3): 21–26.
Witter, R. and T. Satterfield. 2018. The Ebb and Flow of Indigenous Rights Recognitions in Conservation Policy. Development and Change 50 (4): 1083–1108.
Ekblom, A., M. Notelid, and R. Witter. 2017. Negotiating identity and heritage through authorised vernacular history, Limpopo National Park. Journal of Social Archaeology. 17(1): 49–68.
Witter, R., K. Marion-Suiseeya, R. Gruby, S. Hitchner, E. Maclin, M. Bourque, J. Brosius. 2015. Moments of Influence in Global Environmental Governance. Environmental Politics.
Witter, R. and T. Satterfield. 2014. Invisible Losses and the Logics of Resettlement Compensation. Conservation Biology 28(5): 1394-1402.
Corson, C., R. Gruby, R. Witter, S. Hagerman, D. Suarez, S. Greenburg, M. Bourque, N. Gray, and L. Campbell. 2014. Everyone's solution? Defining and re-defining protected areas through the Convention on Biological Diversity. Conservation & Society 12: 190-202.
Witter, R. 2013. Elephant-induced displacement and the power of choice: Moral narratives and conservation related resettlement in Mozambique's Limpopo National Park. Conservation & Society 11: 406-419.
Hagerman, S., R. Witter, C. Corson, D. Suarez, E. Maclin, M. Bourque, L. Campbell. 2012. On the coattails of climate? Opportunities and threats of a warming Earth for biodiversity conservation. Global Environmental Change 22:724-735.
Russell, D., R. Ashley, J. P. Brosius, R. Witter, M. Welch-Devine, K. Spainhower, and R. Barr. 2010. People, Trees and Parks: Is Agroforestry In or Out? Journal of Sustainable Forestry 29:451-476.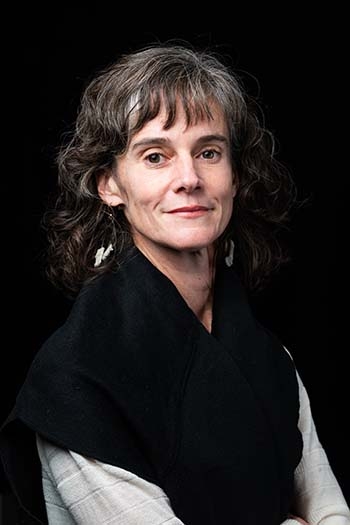 Department:

Sustainable Development

Email address: Email me

Phone: (828) 262-3008
Office address
216 Living Learning Academic