On Wed, Oct 25, from 5:30-7pm in the Turchin Center Lecture Hall, join author Paul Bogard and artist Joshua White for an exploration of the ground beneath our feet—landscapes familiar and wild, sacred and profane. In an era of profound environmental crises, what does it mean to feel connected to the earth?
Paul Bogard is the author of The Ground Beneath Us: From the Oldest Cities to the Last Wilderness, What Dirt Tells Us About Who We Are and The End of Night: Searching for Natural Darkness in an Age of Artificial Light and editor of Let There Be Night: Testimony on Behalf of the Dark. His articles and essays have appeared in The New York Times, Audubon, Conservation, National Geographic, Creative Nonfiction, and elsewhere. He is associate professor of English at James Madison University in Harrisonburg, VA.
Joshua White uses photography and mixed media to investigate memory, mortality, and ecology. His images have been shown nationally and internationally, and his series A Photographic Survey of the American Yard has been featured by National Geographic, Wired, Gizmodo, and elsewhere. He received his MFA in Photography from Arizona State University, and is the Photography Area Coordinator in Studio Art at Appalachian State University in Boone, NC.
Contact Dr. Jen Westerman at westermanjh@appstate.edu for more information.
Sponsored by the Goodnight Family Sustainable Development Department, Appalachian State University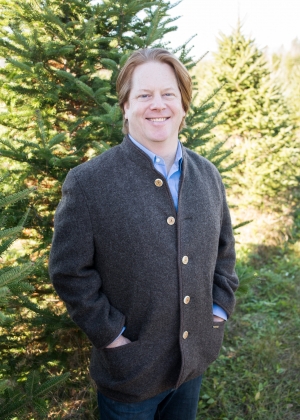 Tags: