Alumni
Alumnus (n.): Rooted in the greek word alere "to nourish".
Sustainable Development students and alumni are nourished with a solid foundation and applicable skills during their studies at Appalachian State. This nutrient cycle is continuously passed on when alumni engage in life-long learning by nourishing themselves and their communities through knowledge, service, activism, and continued education.
We are proud of our SD community.
Read about some of the reasons why:
Are you an SD Alum?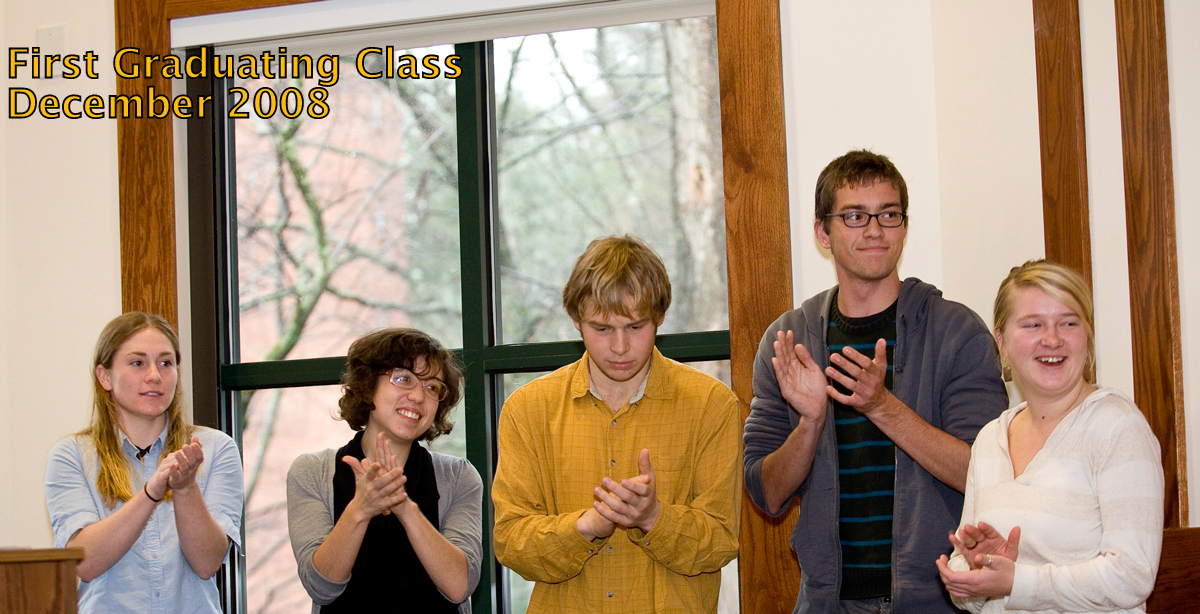 Alumni Accomplishments (just a sampling)

Graduate school
Political Science Master's program, University of Wyoming
Sustainable Engineering program, Villanova University
Sustainable Tourism Masters of Science program, East Carolina University
Environmental Management at the Nicholas School, Duke University
Urban Design masters program, University of North Carolina Charlotte
Environmental Sustainability and Green Technology Master's program, Keele University, England
Food Studies M.A. program in the School of Sustainability and the Environment, Chatham University, PA
Master's in Development Practice program, Emory University
Doctoral Program in Educational Leadership, Appalachian State University
College of Forestry's Peace Corps Master's International program, Oregon State University
Community and Regional Planning Master's program, Temple University
Community and Regional Planning Master's program, University of Oregon
Interesting positions and projects
Cooperative food trucks research, Cooperative Food Empowerment Directive (CoFed), San Fransisco, CA
Island Fellow, The Island Institute, Maine
Facilitation of a community partnership between UNC Asheville and a local alternative middle and high school, AmeriCorps
Social Enterprise Support intern, Heifer International, Boone, NC
Bio-diesel technician, Patriot BioDiesel, Greensboro, NC
Executive Director, Valle Crucis Community Park, Valle Crucis, NC
East coast sustainable farms bike tour, Bike Steady Farm Tour, Main to New Orleans
Sled dog caretaker in Denali National Park, Student Conservation Association, AK
Production manager, New River Organic Growers, Boone, NC
Owner/operator, Mountain Herb & Flower, Tortola, British Virgin Islands
Farmer Programs Coordinator, Organic Growers School, Asheville, NC
Land Access Coordinator, WNC FarmLink, Asheville, NC
Gardening Coordinator, Friendship Gardens, Charlotte, NC
Senior IT Project Manager for Hennepin County, New Hope, MN
Marketing & Development Coordinator, Green Opportunities, Asheville, NC