Doc Watson & Rosa Lee Watson Scholarship Fund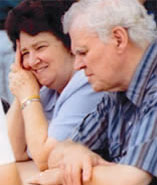 The late Doc and Rosa Lee Watson wanted to support local students majoring in Sustainable Development at Appalachian State University.
Doc and Rosa Lee recognized the need to prepare today's students for involvement in improving the use of resources, protecting and enhancing quality of life, developing local businesses, and other issues that communities struggle with daily. The reuse of the Old Cove Creek School, and the businesses and services that now use the building and support the community, are examples of sustainable development in practice.
The Doc and Rosa Lee Scholarship Fund will provide at least one annual scholarship to a student who is engaged in sustainable development related activities. Preference will be given to students from the local area/region and who have demonstrated financial need.
If you'd like to support the Doc & Rosa Lee Watson Scholarship Fund, choose one of the four levels of sponsorship below:
Founder - $500
Partner - $250
Sponsor - $100
Donor - Whatever you can
Make check payable to Doc & Rosa Lee Watson Scholarship Fund. Contributions can be mailed to:
Watson Scholarship Fund
c/o Cove Creek Preservation & Development, Inc.
Post Office Box 344
Sugar Grove, NC 28679
Cove Creek Preservation & Development, Inc. is a nonprofit organization and the sponsor of the Doc Watson Music Fest. For more information, please call: (828) 297-2200