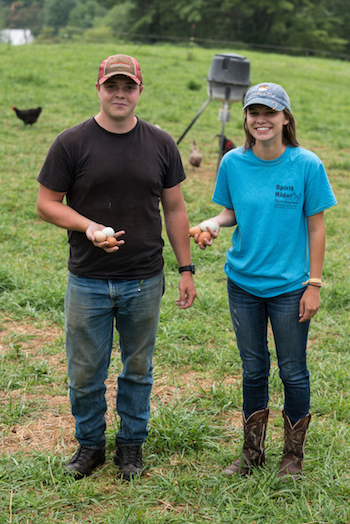 B.S. Agroecology & Sustainable Agriculture Concentration: Critically examine through theory and practice (or hands-on learning) the sustainability of agricultural and food systems using agroecological theories as well as philosophical and ethical perspectives.
The Agroecology and Sustainable Agriculture concentration is designed to provide the students with the theoretical and practical skills necessary for careers in food and agriculture. Through an interdisciplinary curriculum, students will learn to analyze and reflect upon the ecological, economic, political, social, cultural and philosophical issues that define contemporary food systems as well as learn to critically examine their sustainability. The SD program operates a small farm in the community of Fleetwood for practical teaching, research and demonstration of organic and low external input practices for the production of crops, livestock, fruits and vegetables. Classes, labs, workshops and internships are offered in collaboration with various departments at ASU as well as with NC Cooperative Extension and other community organizations that are working with/for people and communities in northwestern North Carolina, as well as with individual farmers and food system actors.

Graduates are qualified for employment in a variety of positions in sustainable food and agriculture, including farm management or operating one's own farm, wholesale and retail management, environmental and agriculture education, research technician, or in environmental, agricultural or food system nonprofits.